December 2018
| Mon | Tue | Wed | Thu | Fri | Sat | Sun |
| --- | --- | --- | --- | --- | --- | --- |
| | | | | | 1 | 2 |
| 3 | 4 | 5 | 6 | 7 | 8 | 9 |
| 10 | 11 | 12 | 13 | 14 | 15 | 16 |
| 17 | 18 | 19 | 20 | 21 | 22 | 23 |
| 24 | 25 | 26 | 27 | 28 | 29 | 30 |
| 31 | | | | | | |
Calendar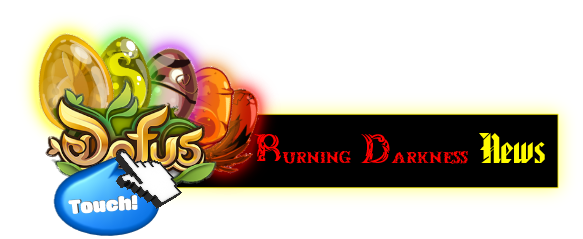 Welcome fellow guildmates,
To the pilot article of Burning Darkness News!
This article will be used to help highlight key events and happenings going on within our guild. But remember, this is only a pilot article. It is up to you to whether we should keep this article series going. Please show us some feedback by voting Keep or Toss in the poll section of the guild forum.
Now then,
Without further a due, lets begin!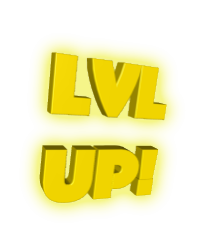 Together we rise!
Lets start this out on some great news, our guild has officially reached level 16 this week! and our current guild roster size as of this article post is 74. WOW! This guild has been increasing exponentially and everyone has been incredibly friendly and helpful with 0 drama whatsoever! This is a rare and unique cocktail of guild community and we thank you for it. Keep up the great work everyone!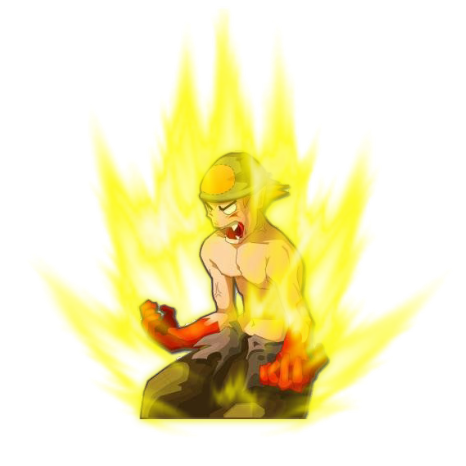 ITS OVER 9... 100!!!
A special shout-out to JaxTeller, our first level 100 in the guild! Jax has been a member with our guild for quite some time now. He has helped several members with drops, xp farming, and he's been a dedicated player in our community. Here's to you Jax, congratulations and wear that Aura proudly!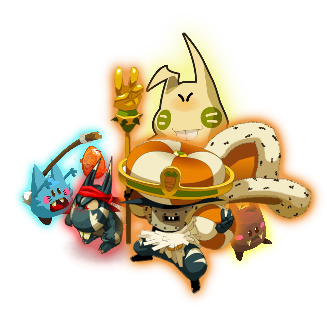 Pwepawe Fow Twouble, Wif Extwa Stubble!
As you may have overheard amongst our screams of terror and consistent bickering like a married couple over the past week, you may have heard us refer to them as Demons, Satan's pet, fluffballs of death. Well, these names come with good reasoning, Introducing the Wabbits. Now, why do you care? So what? Well, what you may or may not know is that these little critters are hording a BIG secret. There is a questline inside of Dofus tracing all the way back to your first steps into the mythical world of Ankama. That's right, your quest begins in Incarnam. And what is this big secret? It's a Cawwot Dofus! Yes, and not just any Dofus. A perfect +60 wisdom Cawwot Dofus!
Interested? You should be, but beware, These little wretches will aggro you into submission and prepare to strap on your GobTrotters because you have a LOT of walking to do!
The list of quests and in what order can be found here:
Click Me

Have fun! And don't forget to bring a buddy!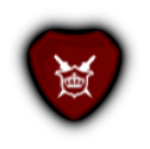 A New Ally Appears! We have joined an alliance by the name of United!
Now, what does this mean for you? Well, if you have been online and noticed the strange flood of yellow text in your chat box and wondered what it could be, that is Alliance chat.
But Lucky, so what? What does this do for me? Well, an Alliance in short is essentially a Mega Guild. Several guilds merge into one large community. Now you can ask for help with dungeons, crafting, resource farming, Experience farming, and as of today... Kwismas Island! A white wonderland of the largest case of Gift giving RNG the world hath ever seen! Bring a friend, guildmate, or Allied member, and get to adventuring!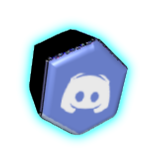 Ever wondered what a Wumpus is?
This is a Wumpus, and he is what you will find when you have no friends on the application known as Discord! Discord in the words of the guild leader of Ohana is "The product of if Skype and Teamspeak had a baby, and it wasn't total garbage!" In short, Discord is a free communication application that allows members to vocally or textually interact, share pictures, videos, links and social media across the net.
Coming along with the merging with the Alliance "United", brought us the alliance channel with the ability to chitchat with members of other guilds and our own even when they are not logged into the game. Even if they are on a different game, so long as they are signed into Discord whether it be on PC, Mac, Android, or iOS, you can reach out to them through the alliance chat!
Alright everyone, that's all that I have for now! But, I hope to keep you informed in the future! As I stated at the beginning, I will hold a poll located, you guessed it! In the Poll section of our forums!

To give some feedback as to if this is something you feel is a good thing for our community. That's all for now! Have a good one everyone!
-
L
ucky
C
harm



Posts

: 11


Join date

: 2016-11-13


Age

: 28


Location

: Jeweller's Workshop





Similar topics
---
Permissions in this forum:
You
cannot
reply to topics in this forum